Electronic Press Kit
From awe to self-determination. From faith to the real. From of piety to disregard.

GREH tells this story with his debut album "Age of Resentment". What in most cases is told in the opposite way, here is a purification of light to darkness. GREH tells a story of different biographical events and thinks them through in an unusual way.


Musically, this journey pictures a rolling guitar sound with driving, expressive singing. The haunting sound reflects the pain – powerful and suffering at the same time. Profoundly and honestly, GREH confronts the listener with the clear question: "How do you become God yourself?" In this way, GREH appeals to all those who reject the good and offers the soundtrack for salvation. (Text written by K. Herrmann)
Meaning Of Greh
GREH is pronaunsed as "gre-hHHH". It commes from the slavian people from thems religious context, and it means "sin". Which means, that GREH is a transgression against God's law!
Latest Releases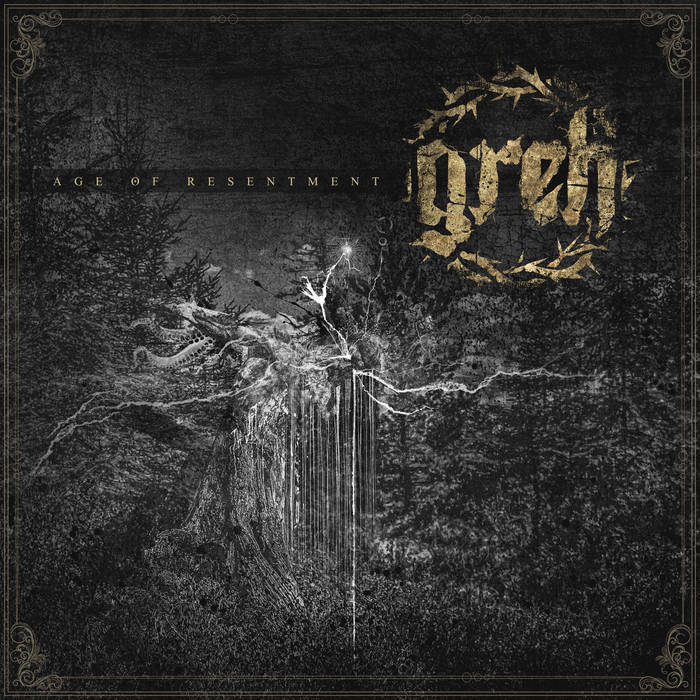 Track listing:
1. Age of Resentment
2. Mental Knot
3. Winter Grief
4. Selfless Sacrifice
5. Carnal Thorn
6. Blacken the Void


Release date: 1-6-2022
All music, lyrics and compositions by GREH
Vocals by Eric Castiglia
Recorded and produced by GREH at his home studio, February - March 2022
Mixed & Mastered by Dorian Falconeri at The Metal Krypt Studios
Album artwork by Alfi Feijoa
All links here https://greh.band
© GREH Recordings 2022

Reviews:
Metal Rules Zine
Metal Hammer Italy
Doomed-Nation Blog
Transcended Music Blog
The Misanth Report
Rock Culture Spain
Metal Maniacs News